Backup & Recovery - What is ARCA?
When it comes to business continuity your biggest concern as a business owner is not necessarily a fire, flood, theft or other disaster. The real concern for your business is the loss of critical data or a server crash that takes your company offline for hours or days or, if you can't get your data back, for life.
The problem is that most small business owners' business continuity plans rely quite a bit on prayer and good luck as true business continuity plans and products are still very expensive, until now.
The ARCA offers complete turnkey business continuity protection for the SMB at very affordable prices.
In the event you lose one of your servers, the ARCA can run a failover server that will take over the functions of your downed server within minutes, keeping your organization running and connected with data up to your last backup.
Furthermore, the ARCA will take snapshots of your servers every 15 minutes keeping data loss at a minimum while allowing you to simply and easily restore files and emails in minutes. Try that with your tape solution.
ARCA can easily replace your backup infrastructure while providing you a business continuity plan, not just a backup plan.
So, what happens in a real disaster? In the event your office is destroyed all of your data and servers have been replicated off-site. Your data is safe and secure. We can then bring your servers completely back up as they were to your last backup to keep your business running.
What is ARCA?
The Advanced Recovery & Continuity Appliance (ARCA) is a complete end to end local backup, off-site backup, business continuity and disaster recovery solution.
The system provides near-term, near-line recovery from a single file, database or mail message, up to a full production server, in minutes.
When compared to other backup or storage solutions, the ARCA offers a unique set of features that set it apart from the competition.
"ARCA offers complete business protection and can easily replace your backup infrastructure while providing you a business continuity plan, not just a backup plan."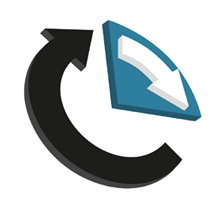 What Does ARCA Cost?
Small Business

1TB Storage, 1 Server, 50 Users

£299
Medium Business

2TB Storage, 2 Servers, 100 Users

£399
Enterprise

4TB Storage, 4 Servers, 250 Users

£749
Fixed Monthly Cost – No Additional Per GB Monthly Charge. Inclusive Remote & On-Site Support. Inclusive Monitoring & Management.
These are monthly costs based on a standard install. The product is fully scalable to your requirements. Get in touch for a tailored quote.
All prices are ex vat.